Replacement Windows in St. Clair MI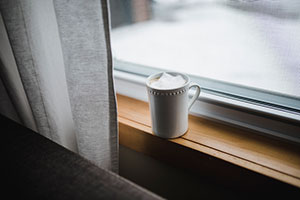 Whenever you walk past one of your windows, do you notice a slight breeze? Is the area around your windows a bit chillier than the rest of your home in the colder months? If you can answer in the affirmative to either of those questions then perhaps you should consider replacement windows for your home in St Clair MI. The longer you leave your inefficient windows without replacing them, the greater your energy bills will become!
For quality replacement windows in St Clair MI look no further than RAM Residential Remodeling, a local, family-owned business with years of experience and fantastic financing options!
Kick Off the Process for New Replacement Windows
If you think your windows are not performing as they should, but you are not sure that they need to be replaced, then contact our team at RAM Residential Remodeling to arrange a free, no-obligation and completely honest replacement windows quote. We can tell you if your windows do need replacing, or how long we feel your windows will last before they will need replacing.
If you need replacement windows for your St Clair MI home, then we hope that you will investigate working with our locally owned company. Remember though that our replacement windows come fusion-welded, which means they are three times as durable as windows that have been glued or screwed together. We also use advanced insulation foam in the frame chambers so your new replacement windows will function perfectly when it comes to keeping the heat in when it is cold as well as the cold in when it's hot outside.
Make Sure You Invest in Quality Installation When it Comes to Replacement Windows in St Clair MI
Not only is the quality of your replacement windows important, the quality of the installation is important too. No matter how effective your new windows are, if they are poorly installed you will still have problems. You can eliminate these problems by using the services of RAM Residential Remodeling. All our replacement windows come with a lifetime guarantee, so if you feel you are unsatisfied with any aspect of the installation, we will make sure we fix things so that you are!
Play Safe with Quality Replacement Windows in St Clair MI from RAM Residential Remodeling
Put away any fears you may have about replacement windows in St Clair MI by working with our team here at RAM Residential Remodeling. We only utilize the highest quality replacement windows and offer lifetime guarantees and amazing financing options. You can arrange a free window replacement estimate at any time by calling us at (586) 731-9830 or by using our online contact form.